"Places of Assimilation: Canada's Residential Schools."
We kindly invite you to our guest lecture with Ken Letander, on November, 15, at 10:15 am, at the RCC Conferenceroom (4th floor)
10.11.2022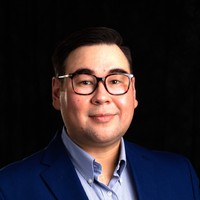 "Kill the Indian, save the Child." These were the infamous words of administrator Duncan Campbell Scott and are emblematic of the Post-Confederation period when the Canadian government, assisted by various denominations of Christian faith, instituted the residential school system, removing Indigenous children from their families and territories and placing them in distant boarding schools in the hope of "teaching" them the skills necessary for modern life while assimilating them into Canadian society. Many children faced verbal, physical, and even sexual abuse, and some never made it home.
Guest lecturer Ken Letander will share his experiences as a former Statements Collections Officer with the Truth and Reconciliation Commission of Canada, which brought to light the stories of residential school survivors and proposed collective ways forward through its 94 Calls to Action.
Location and Online link
This guest lecture, as part of Daniel Dumas BA seminar "From Land Grabs to Land Back: Indigenous Experiences of Place in Canada", will take place at the RCC (Rachel Carson Center), Leopoldstr.11a, 4th floor, conferenceroom and online via ZOOM